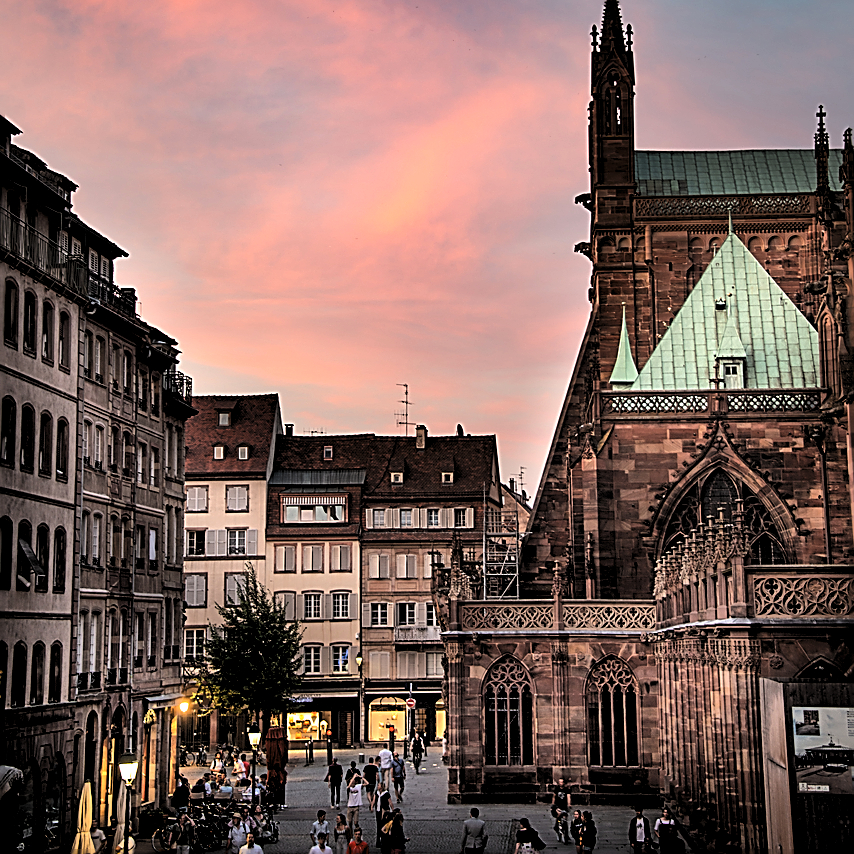 Room with a view
---
A charming hotel in an exceptional historical setting on one of the most beautiful squares in France.
Formerly the seat of the bishopric during the Renaissance period and then converted into an inn and post office, Hôtel Cathédrale is located opposite Notre-Dame de Strasbourg Cathedral. Its rooms with a view will reveal the hidden secrets of the famous Kammerzell house and the wonders of a thousand-year-old cathedral.
Other rooms overlook the renaissance courtyard of the Dauphin, while others are tucked away under the eaves and enjoy different, but similarly remarkable views.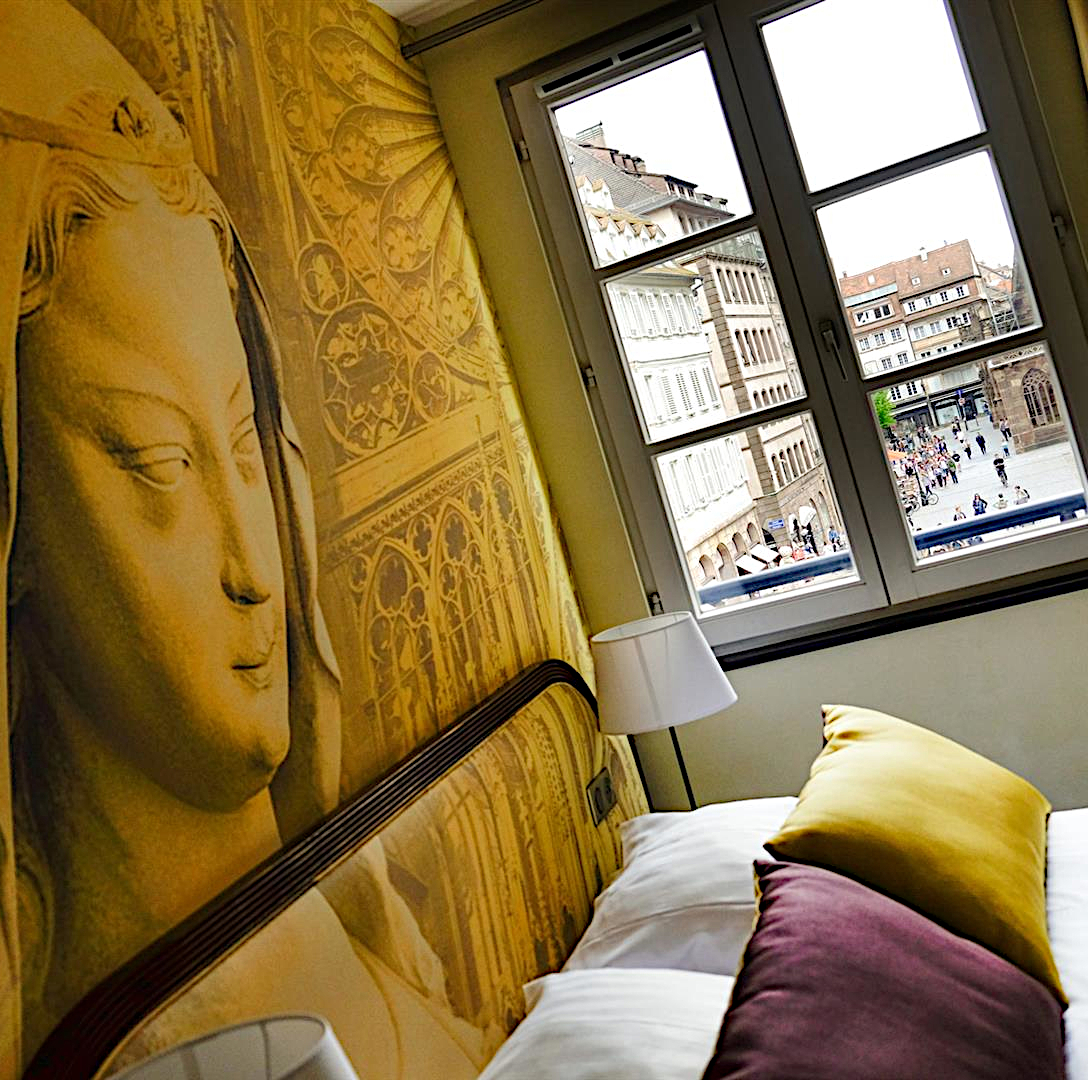 A charming hotel
---
A stay at the Hôtel Cathédrale is like travelling back in time and discovering some of the hidden treasures that make up our unique decor : protective gargoyles, immortal Bacchus, pilasters and baldachins, paintings and artistic creations, triple-columned renaissance staircase, … inspired again and again by Notre-Dame.
Enjoy a breakfast in front of the cathedral, organise a meeting or a seminar in a unique setting, enjoy a nightcap in the hotel bar … whatever takes your fancy.
A unique location
---
Hôtel Cathédrale[/eltd_dropcaps] is ideally located on the square between the famous Kammerzell House and the Notre Dame Cathedral. In the heart of the historic city centre, you are close to shops, bars and restaurants, the Palais Rohan and the main museums. Next to the tourist office and Batorama (boat trips), the hotel is also located at the starting point of the tourist train and guided tours of the city. From the cathedral square you can easily reach Petite France, Neustadt and the European district on foot, by bike or by tram.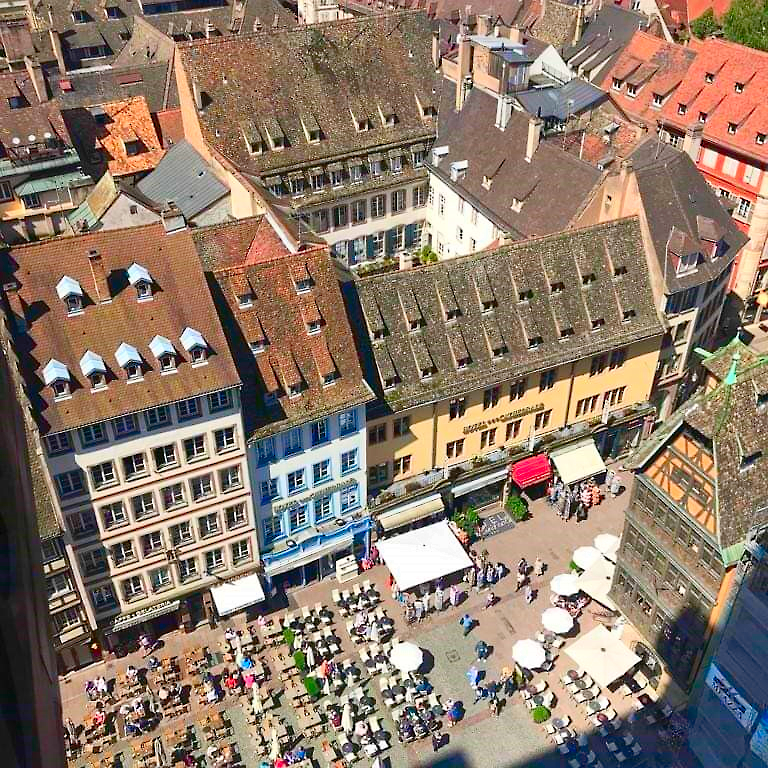 A few words of welcome
---
The desire to travel and to explore other countries, cities and places with a sense of history has never been as strong as today.
Spending a few hours or days close to our thousand-year-old cathedral is a great way to appreciate its time-defying beauty and grace.
For more than 35 years, the Hôtel Cathédrale has welcomed travellers who wish to put down their luggage for a few moments to experience this emotion and touch immortality.
And it is our mission and the pride of the entire Hôtel Cathédrale team to help you discover and share in this experience. You are very welcome.
Jean-Marc Mura
Manager